Local and organic food suppliers
We proudly deliver from local and organic food suppliers fresh produce and groceries to your door. Get fresh seasonal and organic produce from the following local farms and suppliers.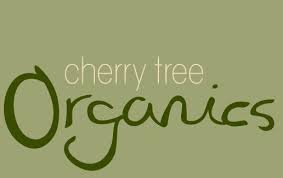 Local Organic Meat direct from the Farmer
Cherry Tree Organics is a producer of certified organic grass fed beef and lamb. They provide Red Hill Fresh customers with a unique opportunity to purchase the finest quality organic beef and lamb direct from the farmer. Through producing, growing, butchering our meat our customers are able to follow our animals from 'Paddock to Plate'.
Ethically produced, organically farmed in Tarwin Lower, South Gippsland.
DoTerra Essential Oils & Blends
Founded in 2008, doTERRA was built on the mission of sharing therapeutic-grade essential oils with the world. Having seen for themselves the incredible benefits that can be had from using these precious resources, a group of health-care and business professionals set out to make this mission a reality.
doTERRA, a Latin derivative meaning "Gift of the Earth."
doTERRA founders were committed to providing only the highest quality and purest essential oils so that families could know with surety that they were using only the best to promote health and wellness for their loved ones.
From the novice to the expert doTERRA provides essential oils that appeal to everyone and can be used safely on your loved ones.
doTERRA continues to work toward achieving its vision of providing all families everywhere with the health-promoting benefits of essential oils.
They are currently milking over 200 goats on the 130 acre farm in Main Ridge.
The goats are free to roam on the beautiful family property. The goats are on a two year milk lactation. The dairy runs a split herd which enables us to have milk everyday of the year, with one herd kidding every year. The shed is an 8 aside herringbone and is designed to be very gentle on the milk. Goat milk is much more fragile in composition then cows milk and is best handled very gently.
Much time is spent developing the optimal feed regime to have our girls in great condition and producing milk of the highest quality through all seasons. They are supplemented with hay and silage (cut from our own pastures) and fed a special grain and mineral mix in the dairy. They are very fussy and demand a fresh paddock twice a day after each milking!
Maintaining the environmental values of the property is very important to the Noxon family. All large areas of remnant vegetation and creeks have been fenced to exclude stock and over 5000 indigenous plants have been planted in shelterbelts to link these areas. As a result of these efforts the farm has won the Peninsula VFF Landcare Award and is registered under the Land For Wildlife Scheme.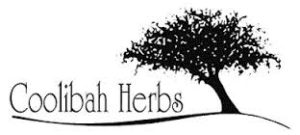 Coolibah Herbs aim to be the best grower of healthy, good quality produce, produced in an ecologically responsible way.
To produce the highest quality produce we rely upon the best farming practices that work with natural cycles, rather than resorting to intervention from chemical inputs. Our organic farms are ACO accredited.
Instead of artificial fertilisers we rely on composts to stabilise soils and to provide essential nutrients; instead of herbicides we make use of timely cultivations and ecological interactions between plants to maintain weeds at tolerable levels; instead of pesticides we use an integrated pest management system to control the numbers of unwanted destructive pests.
Coolibah Herbs believes that ecologically responsible farming practices and the production of healthy organic vegetables is the way of the future in horticulture. Consumers have the right to be provided with produce that is healthy, tastes real and has no detrimental effect on the environment.
M Edwards & Sons
Don, Jean & Brendon Edwards have been growing fresh Certified Organic produce for 4 generations on their farm located on the beautiful Mornington Peninsula at Red Hill.
M Edwards & Sons are Certified Organic 'A' by NASAA (National Association for Sustainable Agriculture in Australia) since the early 1990's.
Brendon supplies his wife's Organic Online business called Red Hill Fresh, "the Farmer's market that comes to you!"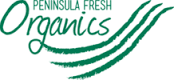 Peninsula Fresh Organics is a family owned and run business and has been servicing the Mornington Peninsula and Melbourne since 2006.
They are 5th generation market gardeners located in Baxter on the Mornington Peninsula. Their produce is grown organically and strive to ensure the best possible freshness. They are Certified Organic with ACO and we are also accredited with the VFMA(Victorian Farmers Market Association).
They have owned their current farm property for over 40 years.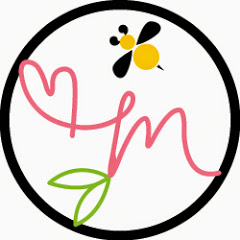 Macs Farm is the home and workplace of Mary McCarthy and Bill McNamara ie. The 2 Macs!
With backgrounds in farming, building, food manufacturing, catering, teaching, lifelong interests in organic food production, sustainability and healthy living, 2 Macs Farm is now the vehicle to showcase these interests, skills and accrued experiences.