Local and organic food suppliers
We proudly deliver from local and organic food suppliers fresh produce and groceries to your door. Get fresh seasonal and organic produce from the following local farms and suppliers.
DoTerra Essential Oils & Blends
Founded in 2008, doTERRA was built on the mission of sharing therapeutic-grade essential oils with the world. Having seen for themselves the incredible benefits that can be had from using these precious resources, a group of health-care and business professionals set out to make this mission a reality.
doTERRA, a Latin derivative meaning "Gift of the Earth."
doTERRA founders were committed to providing only the highest quality and purest essential oils so that families could know with surety that they were using only the best to promote health and wellness for their loved ones.
From the novice to the expert doTERRA provides essential oils that appeal to everyone and can be used safely on your loved ones.
doTERRA continues to work toward achieving its vision of providing all families everywhere with the health-promoting benefits of essential oils.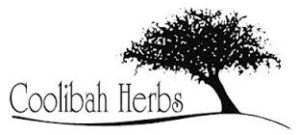 Coolibah Herbs aim to be the best grower of healthy, good quality produce, produced in an ecologically responsible way.
To produce the highest quality produce we rely upon the best farming practices that work with natural cycles, rather than resorting to intervention from chemical inputs. Our organic farms are ACO accredited.
Instead of artificial fertilisers we rely on composts to stabilise soils and to provide essential nutrients; instead of herbicides we make use of timely cultivations and ecological interactions between plants to maintain weeds at tolerable levels; instead of pesticides we use an integrated pest management system to control the numbers of unwanted destructive pests.
Coolibah Herbs believes that ecologically responsible farming practices and the production of healthy organic vegetables is the way of the future in horticulture. Consumers have the right to be provided with produce that is healthy, tastes real and has no detrimental effect on the environment.
M Edwards & Sons
The Edwards family have been growing fresh Certified Organic produce for 5 generations on their farm, located on the beautiful Mornington Peninsula at Red Hill.
M Edwards & Sons are Certified Organic 'A' by NASAA (National Association for Sustainable Agriculture in Australia) since the early 1990's.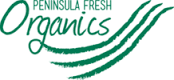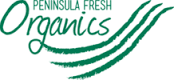 Peninsula Fresh Organics is a family owned and run business and has been servicing the Mornington Peninsula and Melbourne since 2006.
They are 5th generation market gardeners located in Baxter on the Mornington Peninsula. Their produce is grown organically and strive to ensure the best possible freshness. They are Certified Organic with ACO and we are also accredited with the VFMA(Victorian Farmers Market Association).
They have owned their current farm property for over 40 years.
We are all about providing healthy, high-quality certified biodynamic and certified organic food to our consumers.
See below for a list of our trusted suppliers across Australia that provides the freshest and best produce, grown using Demeter certified farming methods that ensure that no harsh chemicals or pesticides are used.
Barham
Brooke-Kelly
Burrum Biodynamics
Ceres NZ
Cindy and Kevin Legg
Cobs Popcorn
Cockatoo Grove
Douglas Park Organics
Earth Source Foods
Eden Valley Biodynamic
Edwards
Four Leaf Milling
Green Gables
Green Grove Organics
Greenwood Orchards
Hand 'n' Hoe
Hazeldean Forest Farm
Hilltona Prunes
Irrewarra Homestead
Katham Springs
Kehoe's Kitchen
Kindred Organics
Lochabar Farms
Manna Farms
Marrook Farm
Masons Rolled Oats
Mock Red Hill & Totally Pure Fruits
Mount Zero Olives
Mungalli Creek Dairy
Organic Dairy Farmers – True Organics
Organic Times
Powlett Hill
Primasoy
Pure Life Bakery
Pure n Free Organic
RAW Honey
Robinvale Organic & Bio-dynamic Wines
Slater Farms
Spring Plains
Sunny Creek Organic
Symons Organic Dairy Co
Tallyho Farms
Taralee Orchards
The Herbal Gardener
The Nutty Milk Company
True Organics
Warrakin Valley
Williams River Produce
Willunga Hills Olives
Yalla-y-Poora
Zeally Bay